About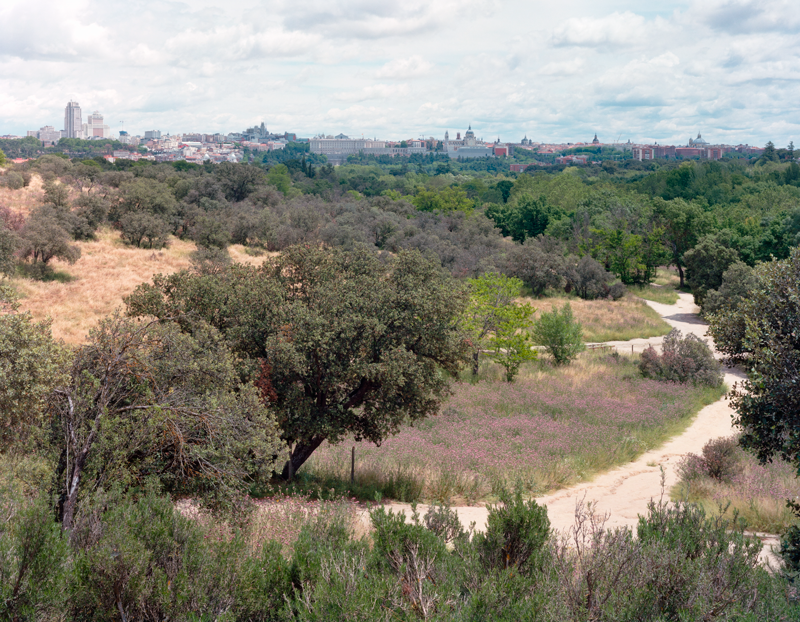 Clear view from a marked distance
, 2021  40°25'11.1″N 3°44'34.7″W Casa de Campo, Madrid, Spain.
I am an artist based in Madrid, Spain.
My current work, using a variety of experimental approaches and media, explores the themes of measurement and mediation with respect to our lived experiences in shared physical space. The projects explore the slippages between objective measurement and subjective or collective perception regarding time, distance, memory and place. They often focus on the use of objects or human artefacts, recycling, creating a new object from something old; repurposing and renewal rather than restoration. I occasionally set up participative projects involving the general public.
Prior to this, I developed experiments in collective creativity involving online participation, immersive art exhibitions in physical space and post-experiment mathematical and theoretical analysis. These projects involved the collaboration of a theoretical physicist, Bartolo Luque, and a number of programmers. This interdisciplinary collaboration brought current scientific approaches to understanding collective human behaviour into contact with art practice as a collective creative process. Equally, attention was drawn to current theories of human sensation, perception, and understanding. This practice-based research was presented at a series of conferences and exhibitions.
A graduate of Edinburgh University, I completed a Masters in Fine Arts (MFA) at Glasgow School of Art in 1995 and have exhibited, taught, given conferences and led workshops in many countries across Europe, Asia and Latin America.